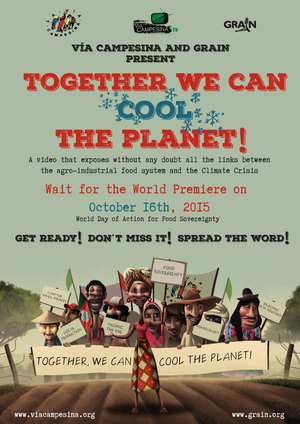 Get ready!
On October 16, World Day of Action for Food Sovereignty, Rosalía will tell us how "Together we can cool the planet"!
The connections between the agroindustrial food system and the climate crisis are explained in a video by the small farmers of the world, along with the solutions that we can build together to respond to this crisis.
See the trailer and spread the word!